Prof. Tian Huisheng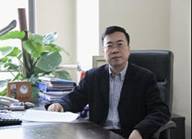 Tian Huisheng, male, Han Chinese, born in March 1965, CPC member, Doctor of Education (Ed. D.), researcher, and supervisor of PhD students. He is now the director of Basic Education Curriculum and Textbook Development Center, Ministry of Education.
He studied in Education Department of Northwest Normal University (NWNU) from 1981-1988 and achieved bachelor and master degrees there. He worked in the Institute of Education Science of NWNU from 1988-1994. During the years he completed his PhD study in NWNU from 1988-1991 and accomplished his China-Canada joint training doctoral programs in Ontario Institute for Studies in Education (OISE), the University of Toronto, Canada from 1991-1992. He was awarded his PhD degree in year 1992. Since 1994, he was introduced to China National Institute for Education Research (CNIER) and has served successively as dean of Education Experiment Research Center, director assistant, deputy director and deputy principal in CNIER.
Prof. Tian mainly works on education policy, curriculum and teaching, education experiment, basic education reform and the joint training of postgraduate students. He has published over 100 academic papers so far and is the winner of the State Council Special Allowance.
Prof. Tian also holds concurrent posts as director and academic committee member of the Chinese Society of Education(CSE), director of Chinese Association for International Understanding, director-general of CSE Education Experiment Research Branch, part-time professor in Peking University, part-time professor and supervisor of PhD students in Southwest University and Shandong Normal University, adviser of non-higher education curriculum reform and development of the Macao Special Administrative Region (SAR).